Backstage with Baldy
Edmonton – July 4th
You know it's going to be a white-hot, 5 alarm rock concert when the band spends the last few minutes in the dressing room before the show talking about property taxes.
Yes, occasionally the members of Alice In Chains act their age, and it's not pretty.
Don't get me wrong, the ratio still runs about 80 percent on the side of vile, disgusting, immature commentary, but occasionally adulthood creeps in and the guys act & sound like actual grown-ups.
So with the mood properly drained from the dressing room due to an extended discussion of real estate and tax law, the band took the stage at the Rexall Place Arena in Edmonton.
Over the course of the last six years, I've written about the shows so many times that I now try and veer away onto different facets of life on the road, but nights like tonight remind me that the show is what it's all about.
Alice In Chains is a GREAT live band.
And the fans in Edmonton were an AWESOME crowd.
I spent about half of the show out at the front of house area, and the band sounded amazing.  To paraphrase an old quote from Fishbone's Norwood Fisher, the band was "tight as a mosquito's ass".
And the stage set looks really cool as well, with three big video screens at the back and two smaller ones masking the amps on stage.
This is just a band that is right at home on an arena stage, and tonight once again proved that point.
And to cap it all off, they played Voices for the first time tonight.
That tune is catchier than a case of syphilis at the Adult Video Awards, and it's a perfect addition to the set list.
I've loved that song from the first time I heard it over two years ago, and it was nice to finally hear and see it performed live.
I've been watching this band play live for over 25 years, and it never gets old for me.
Nights like tonight in Edmonton where the band is firing on all cylinders and the fans are insane just reinforce why I love this all so much.
Sure, it doesn't make for very interesting reading, but just because you've been married for a quarter century doesn't mean you shouldn't tell your spouse that you love them from time to time.
So dear Jerry, William, Mike, & Sean: I love you guys.
As for you readers,  please accept my apologies. Not everything I write can be a five paragraph thrill ride through the unseen terrain of Alice In Chains.
Occasionally you're going to get the written equivalent of a chloroform-soaked rag to the face.
Sorry about that.
And just for the record (and to get the band back to its regular level of discourse), part of the post-show conversation centered around the age-old Ginger vs. Mary Ann from Gilligan's Island argument, with the less popular but equally intriguing Jennifer vs. Bailey argument from WKRP thrown in.
Also for the record: Mike & I were in the minority, voting on the side of Mary Ann & Bailey.
Instagram
Video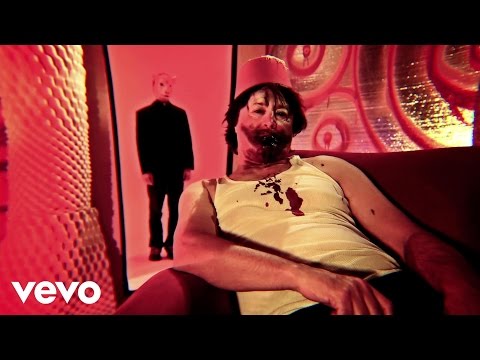 Backstage with Baldy
Sometimes you just never know what you're gonna get on a day off. We had our final day off on this leg of the tour in Tokyo, and band and crew teamed up, paired up, or split up and went...
Tour Dates