Backstage with Baldy
Scranton – August 9th
I don't know how the Uproar Festival started for everyone else, but for me?…
Naked Duff McKagan.
Yep, I arrived on site for show #1, dropped my stuff in the production office, went to Alice In Chains' dressing room, opened the door, and shazam, there stood Duff, naked as a newborn.
Unbeknownst to me, he and a couple of his Walking Papers bandmates had been given the okay to use our dressing room to do some yoga and then shower up afterwards.
I've known Duff for quite a few years now, and I feel fortunate to be able to call him my friend. But here's the thing; I don't wanna see any of my friends in the nude.
If I had a nickel for every time I've seen an Alice In Chain butt cheek, I'd have $7.35, so if you do the math, that works out to waaaay too many butt cheeks.
This is why doors have locks. I'm not going in search of naked musicians, I just happen to open the wrong door at just the wrong time, and Blammo! – tattooed Cantrell flesh. Or Kinney canned ham. Or Duvall derriere. Whatever you want to call it, I've seen it. Again and again and again.
I really shouldn't complain though. I'll take a view of the back yard over the front porch any day of the week, if you know what I mean.
Life can be all about timing if you think about it.
How many times have you narrowly avoided something, whether it be good or bad, by just a few seconds?
If we'd hit just one more red light on the way to the gig yesterday, I'd have an entirely different blog subject.
Sometimes a few seconds here or there can change your whole life.
I don't necessarily consider seeing Duff in his full glory to be life changing, but it did give me something to write about today.
So as the Uproar Festival moves along, I look forward to documenting the adventures we have along the way, but I hope this is the last time I have to mention anyone's buttocks.
(By the way, for those of you wondering, yoga works. Duff looks great)
Instagram
Video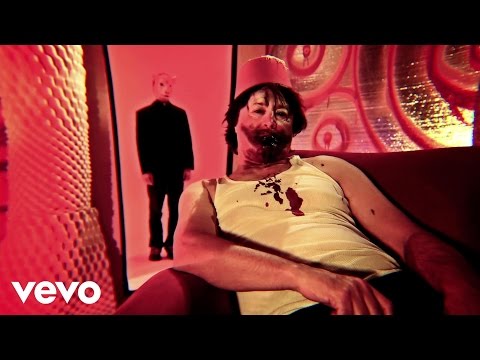 Backstage with Baldy
There are plenty of reasons to love Mike Inez, but today I'd like to focus on one thing he did that helped make my day better. There are a few genres of music represented on this travelling festival, but the...
Tour Dates